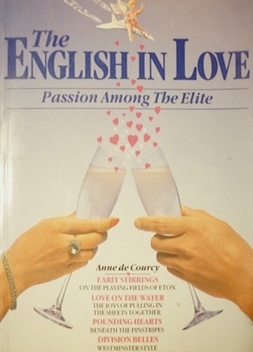 Have you ever wondered how to get the best-looking ski instructor in the place to join you for a gluhwein? How to approach a gym instructor for more than help with a lapstrap? Or to know when wearing the right clothes is vital?
To these and many other conundrums that face anyone who wants to enjoy a relationship with a member of the opposite sex this book is the answer – perhaps even more so for outlining the pitfalls to avoid.
So glamorous, for instance, is the idea of yachting – sitting on a boat with a glass of wine in your hand, phosphoresence glittering on the black wavelets lapping its side and the moon beaming pathways across the water – that many an unwary but attractive landlubber has been lured into crewing only to find him or herself trapped in the physical sordidness of small boats and close quarters. As for when the weather worsens, few women look good with red eyes and hair plastered to the skull.
Sometimes excuses are needed for heading the suspicious off the scent. M.P.s can always claim the nubile young thing beside them is the daughter of a valued constituent and 'I'm showing her round the House'. Chalet girls can repel unwanted advances with the simple phrase: 'I'm sorry, we're not allowed to fraternise – we lose our jobs if we do', while 'Shall we run together tomorrow morning?' is an innocuous first move for those for whom keeping fit is a way of life.
For universal though love is, its expression can differ radically not only between young, middle-aged and old but between the professions, where time, money and inclination are limiting – or benevolent – factors. Within the pale blue covers of this book is a handy guide to most of them.