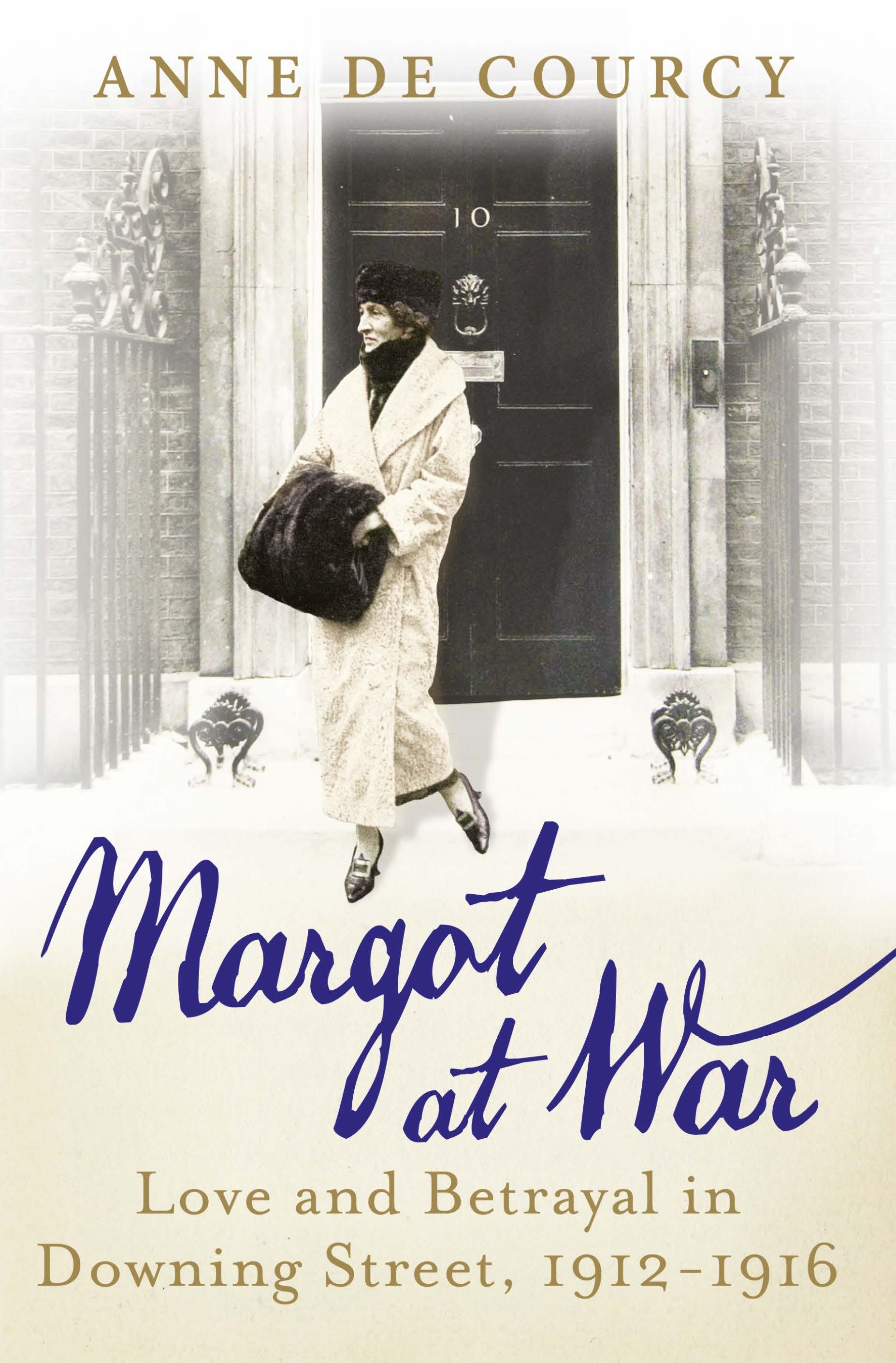 Anne's latest book, entitled Margot at War: Love and Betrayal in Downing Street, was published on 6 November 2014.
It tells the story of the Asquiths –the Prime Minister, his second wife Margot and their various offspring – during the years 1912-16, when they lived in No. 10 Downing Street. Contemporary letters, diaries and memoirs depict the thoughts, attitudes and feelings of a Britain about to change irrevocably.
Margot Asquith, known as 'the fabulous Miss Tennant' before her marriage to H.H. Asquith who ten years later became Britain's Prime Minister, was someone who had created herself and her path through life. She was stylish, witty, clever, intuitive, impulsive and a brilliant hostess – the very opposite of the imperturbable, legalistic Asquith with his cool command of the House of Commons.
The two years immediately before the 1914-18 war (the fifth and sixth of Asquith's premiership), where my story of the Asquiths begins, are as important as any in British history. Though for the privileged the glossy surface of life seemed unaltered, just as ice can crack beneath an unbroken covering of snow so huge changes were in motion to alter entirely the world as they knew it.
The violent emotions that accompany profound social change were reflected in the personal life of those inside No. 10. Against the background of a government beset with troubles and the looming possibility of a civil war Asquith fell in love. The object of what became an obsessive passion was his daughter Violet's best friend, Venetia Stanley, a young woman aged twenty-five to his sixty. When Margot discovered her Henry's new attachment her diary is filled with misery. To add to the torrent of emotion coursing through Downing Street, one of Asquith's Private Secretaries was also in love with Venetia, another with Violet, while Violet and Venetia were themselves locked in a friendship with near-erotic undertones.
The outbreak of the bloodiest war in our history only increased Asquith's passion for Venetia, and his frequent letters to her multiplied, while he continued to lead his leisured pre-war life. Nemesis, when it came in the shape of a palace coup spearheaded by Lloyd George, was swift.